Financial matters, especially funding options, have become extremely important to businesses of all sizes. More and more, as bank loans become more difficult to obtain, business owners are finding that they need to get creative in finding alternative methods of financing items that are necessary for their business to grow and become successful. Enter Alternative Funding Options (AFO) who has made it their business to bring financial information to business owners via a number of venues.Adding to the informative monthly columns that CEO/President Cheryl O'Neill Gowen writes for the Business Observer, Gowen felt that it was time to completely revise AFO's current website and transform it into a new ultra-informative resource (www.altfundoptions.com). Gowen noted that "many business owners have to spend far too much time trying to find the information they need to make their financing decisions. Our mission it to provide the information and tools needed to help keep business owners stay on top of the latest information and trends."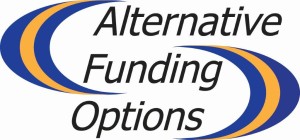 The newly revised website (www.altfundoptions.com) contains both financial and non-financial information and articles. Some highlights of the website content are:The Blog:Benefits of Factoring Your Accounts ReceivableOvercoming the Financial Limitations of Growing Your BusinessFulfill Your Biggest Orders Using Purchase Order Financing
Non-Financial Articles:
Business Networking Tips
Ten Marketing Tips to Help Promote Your Small Business
Customer Care is Blossoming
Press Releases, Business Observer Columns and Videos
Resource Page containing business tools and articles, such as:
What would a 20% Increase in Sales Mean to You?
Social Media Madness
A Healthier Bottom Line
Free Tools, such as financial calculators, legal forms and American Fact Finder
All of the above points are just the tip of the iceberg when it comes to information. Gowen is planning on adding articles, tips, tools and information frequently in order to make the Alternative Funding Options website THE place to go for information.
-AFO-
About Alternative Funding Options: CEO/President Cheryl O'Neill Gowen launched Alternative Funding Options (AFO) to fill a growing void in the world of business finance and cash flow alternatives. With over 30 years of experience in the fields of banking, financing and staffing, Gowen was well-suited to immediately jump into the alternative funding industry and understand the issues that business owners face on a day-to-day basis in cash flow and funding. For more information, visit www.altfundoptions.com.
Press release as it appears in the Tampa Bay Newswire.